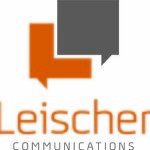 I started Leischer Communications based on my experience that many nonprofit, government, and healthcare organizations have communications goals they'd like to achieve but don't always have the time to pursue on their own. I hope to use my experience to help reach those goals.
After nearly 15 years of providing in-house communications support to political, policy, and healthcare nonprofits, I know that a nonprofit-focused communicator is a true jack-of-all-trades. Sometimes we're strategists or writers, event planners or  media relations pros, and, with the right experience, we can be crisis communications experts, too. I know that today's rapidly evolving digital media landscape makes it tough for organizations with tight budgets to successfully perform all of these roles at one time.
My goal is to work with clients to build a system of seamless communications support based on my expertise in several key areas. Since launching Leischer Communications in 2013, I'm proud to say I've built a portfolio of nonprofit, government, and healthcare clients, all of whom receive different levels and types of communications support, tailored to whatever goal they hope to achieve. Over the last 10 years, I've been lucky to connect with policy nonprofits, government agencies, and healthcare institutions, working with them to explore new and different ways to meet their digital communications, content creation, and media relations needs.
–Jenn Stinebiser, Principal and Founder, Leischer Communications