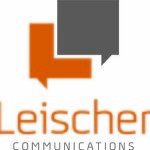 Leischer Communications was founded on the premise that many nonprofit organizations have communications goals but might need a little assistance reaching those goals from time to time.
After nearly 15 years of providing in-house communications support to political, policy, and health care nonprofits, founder Jennifer Stinebiser knows that a nonprofit communicator is a true jack-of-all-trades. This can include strategist, writer, event planner, media relations pro, and crisis communications expert. However, today's rapidly evolving digital media landscape makes it tough for small organizations with tight budgets to fulfill all of these roles at one time.
We work with our clients to build a system of seamless communications support in several key specialty areas. We work with organizations of all types, with particular expertise in the nonprofit sector.